Iron Wine Cellars & Furniture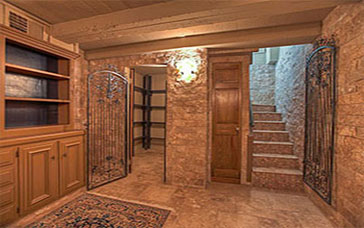 Ironwine Cellars & Furniture is a company founded by friends that are passionate about wine and understand the importance of proper storage. In our research we couldn't find many companies that understood how important it is to preserve an investment in wines, so we decided to start a journey by manufacturing unique pieces with a line of products that satisfy, enrich, entertain and inspire any wine collector.
Meanwhile on this journey some of our customers have also encouraged us to support their furniture needs because of our highest quality standards and our well known craftsmanship and competitive prices. With Ironwine Cellars & Furniture you have the opportunity of dreaming, planning and creating your cellar to show and preserve your wine collection.
Ironwine Cellars & Furniture manufactures all its cellars and furniture in our own facility and that allows us to offer unmatched superior quality and creative designs.